Love Cats Ring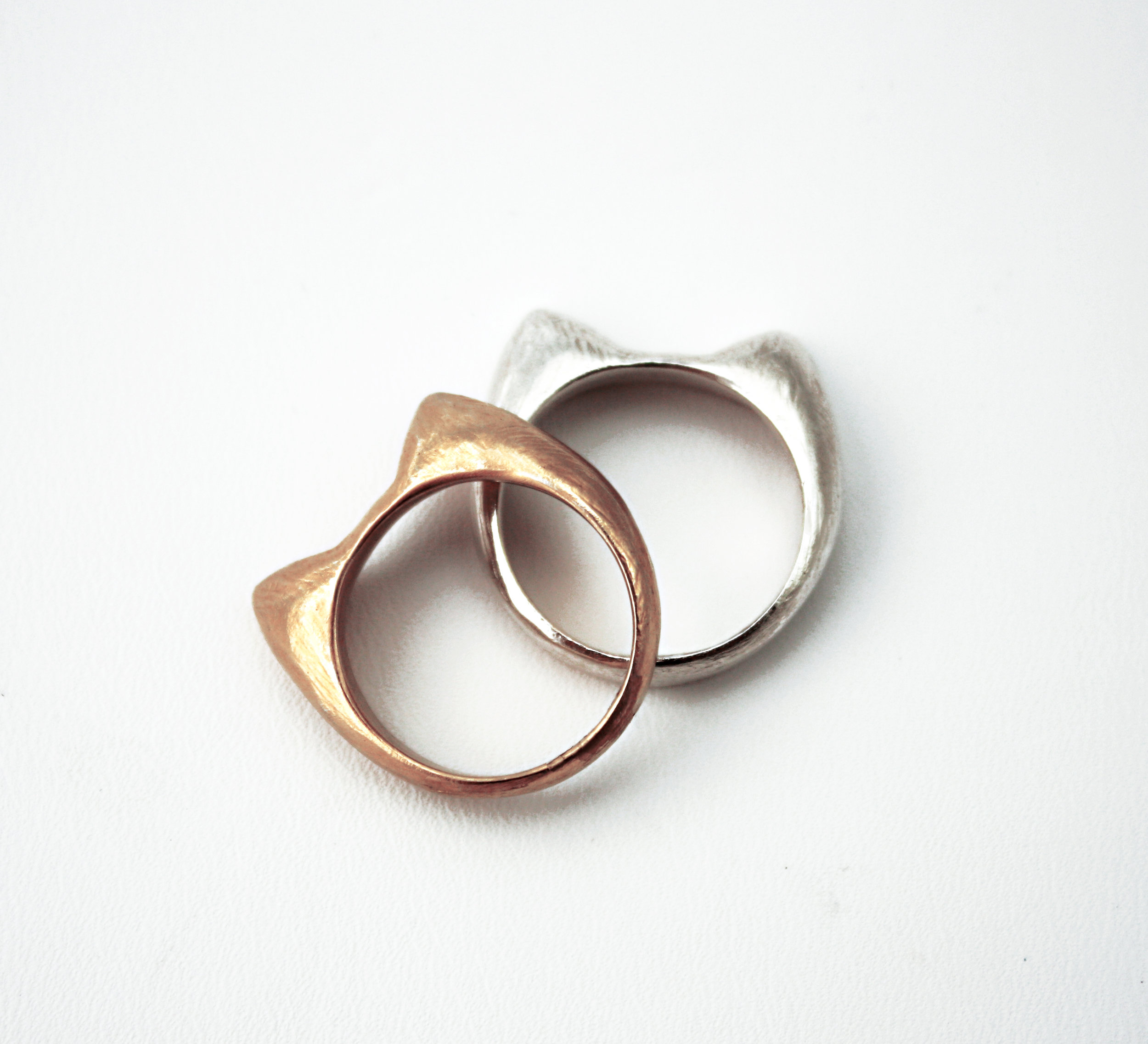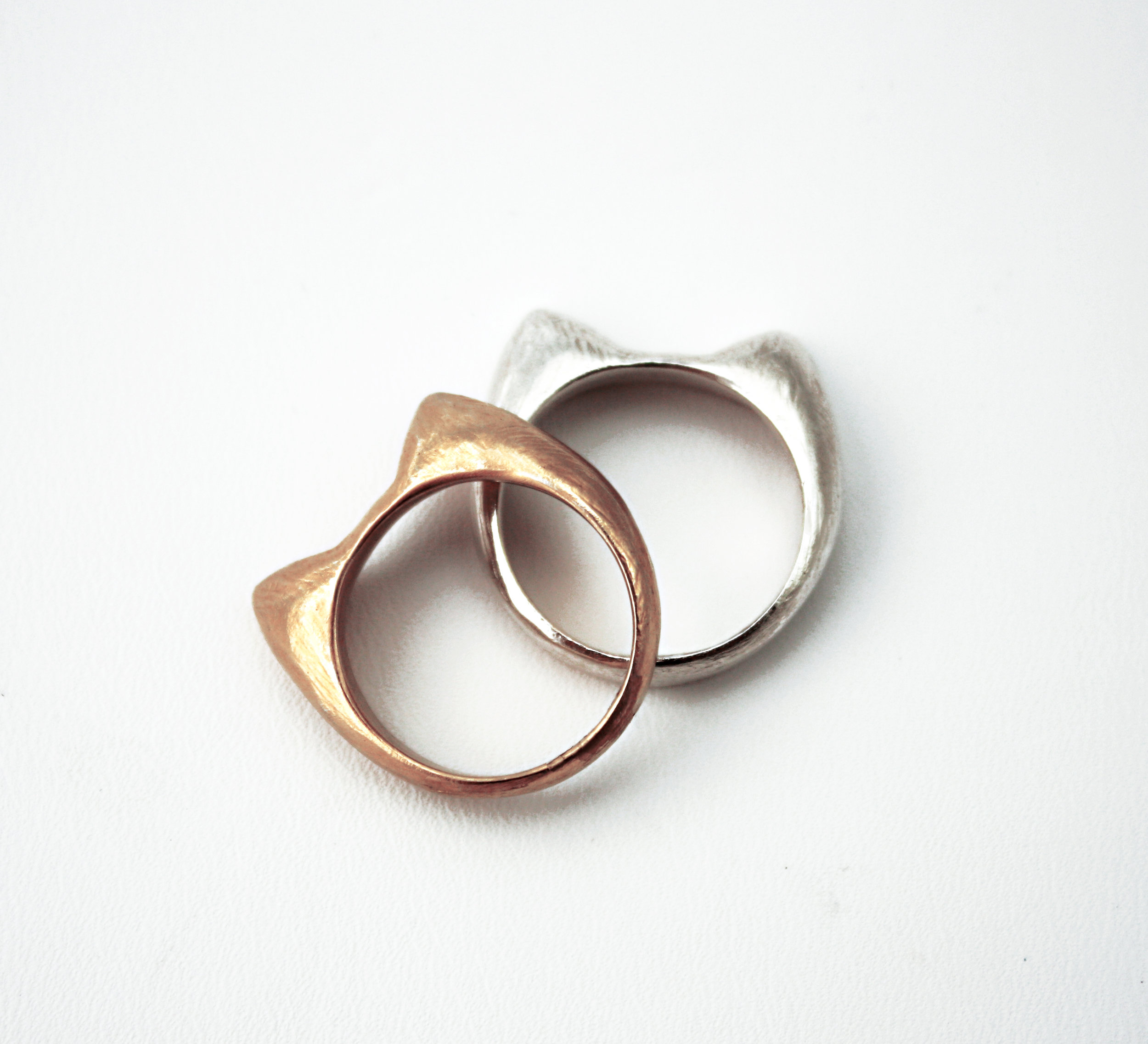 Love Cats Ring
This adorable Cat Ring is made of solid 14kt Rose Gold and is a great conversation starter. You can wear this ring facing either direction. Named after the Cure song "Love Cats" this ring can't help but keep you smiling throughout the day. Hand carved out of wax, this ring has subtle realistic details of fur markings around the ears.
RING MEASUREMENTS:
3/4" wide from ear to ear (0.01905 meters)
1/4" tall, ear height (0.00635 meters)
With each ring purchase, 30% of the proceeds will be donated to your choice, of one of the following charities:
-ACLU
-PLANNED PARENTHOOD
-GLOBAL FUND FOR WOMEN
(Please add in the notes section, your donation choice). Once your order has completely processed, 30% of your order will be donated and you will be sent a copy of the email showing the completion of the donation.
HANDMADE IN NYC WITH LOVE