Serpentine Dagger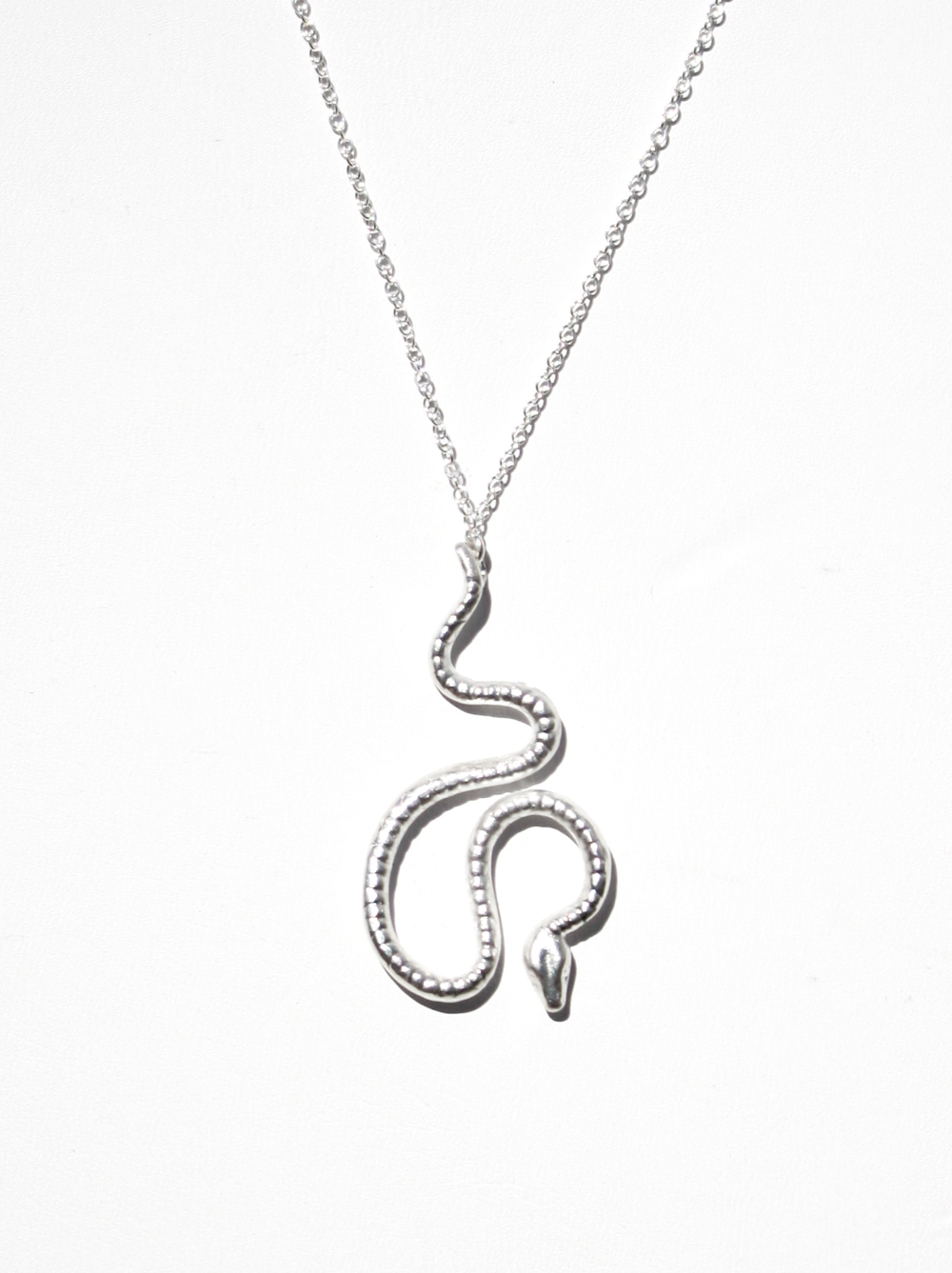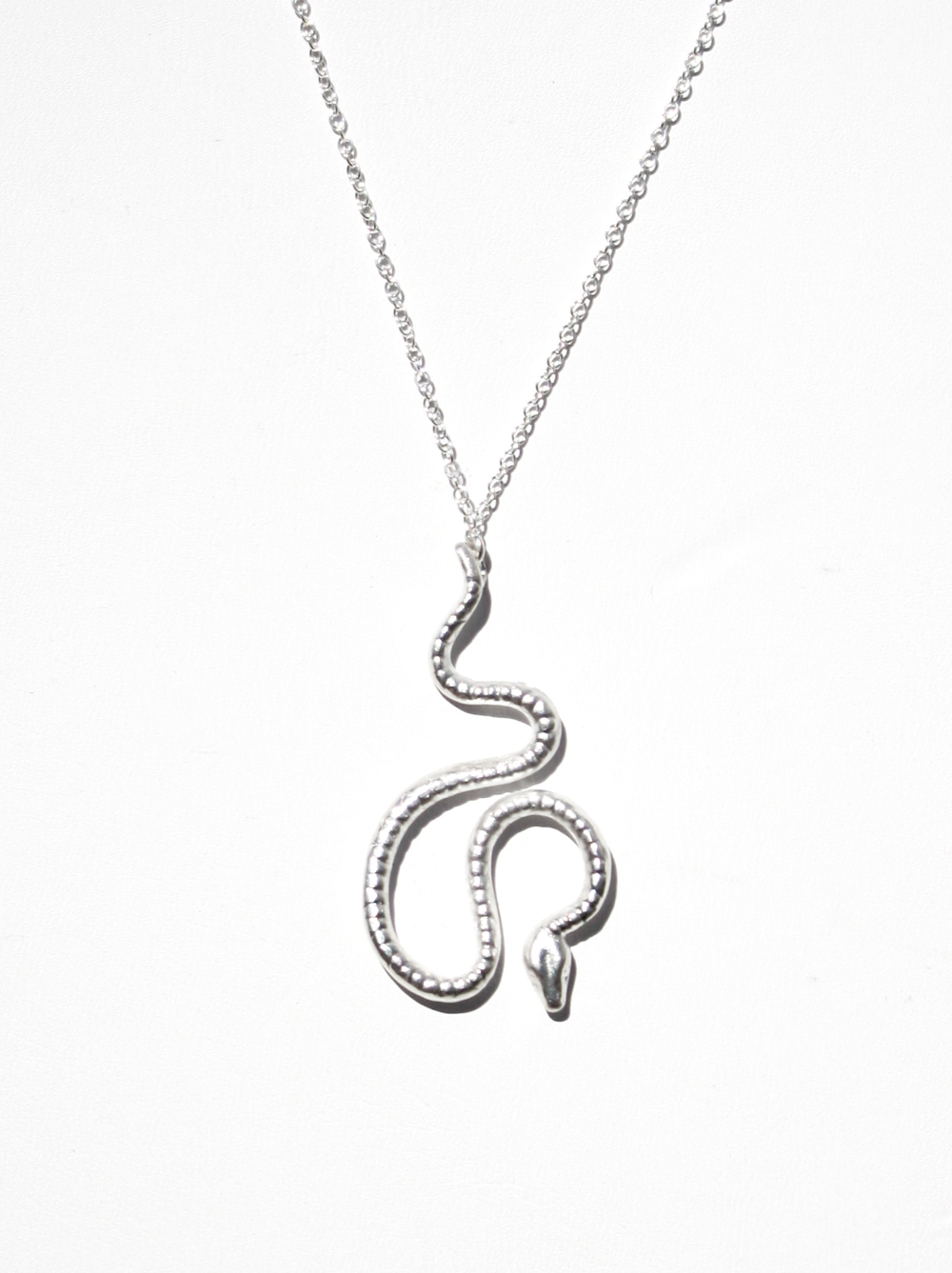 Serpentine Dagger
Unique serpent pendant hangs vertically on a small yet heavy gauge chain. The necklace can be worn as a choker or longer. Realistic scale patterns on the front and back of pendant. Available with and without stones set into the eyes.
Pendant Measurements: 1 5/8" long x approx 3/4" wide
Chain Measurements: 14" with a 3" extender
Meaning: The Serpent represents strength, wisdom, and transformation.